Welcome to 2020, Welcome to QFX
Aktualisiert: 2. Jan 2020
Happy New Year, dear readers! I hope that the holidays have treated you all well and the new year brings you joy, happiness and fun. May it also bring insight into the past to change things in the future for the better. It is 2020 after all, the year of hindsight.
You might be asking: "Who are you and why are you making me think on New Years' Day?" First, I'm your blogging host, Kimberly (AKA Kimmie)! I'm the creative content copywriter for QFX Events. I'm also Stitch to my wife's Lilo. I love video games and swimming with sharks. Oh and I'm Slytherin. That should about cover it.
Now, I know it's difficult to think when the previous year just ended, but I hope you'll all bear with me just a bit.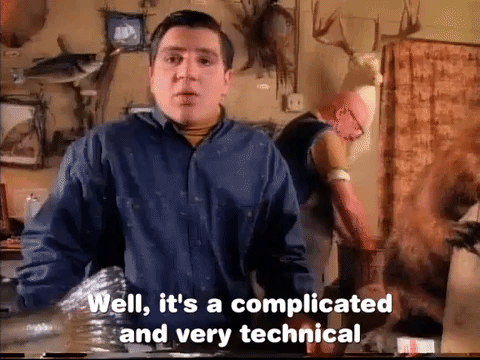 Every member of QFX, has a list of accomplishments, some missteps and regrets along our journey. Each of those moments - the ones we didn't beat ourselves up with - have helped mold all of the team into the human beings they are today. There might have been moments when one of us wanted to quit, or move on with something else - but they didn't. They continue to use hindsight to ensure the thing that knocked them down doesn't do it again.
So, what does this mean for QFX? Well, we have Monday Morning Quarter-backed it, and looked at things in the rearview mirror. We've looked at the concerns fans have voiced online as well as our own negative experiences. We've scoured over information to the point of exhaustion, and still continue to do so. We want to make sure that you, our visitor… our extended family, feel like one.
How do we make people feel welcome? First, by using the proper pronouns of course! Cons have been using pins or markers to ensure that people can list how they identify. Great ideas, but sometimes pins are small, can be buried under other pins, markers can smear, and what about handwriting! When you purchase(d) your ticket to our event, you choose what 'pronoun lanyard' you wish to represent you. The font is clear and easily seen. Pins can block a bit but shouldn't block all of it. It is a simple gesture, but one we hope brings comfort to our attendees.
"QFX Events aims to create diverse, inclusive and accessible events for queer fans to celebrate LGBTQ+ content. We strive to provide healthy, community-driven environments where queer voices are amplified, faves are celebrated and where fandom becomes family." ~ QFX Mission Statement
I encourage you to read the entire mission statement as well as our accessibility guidelines. Neither one was brought about lightly. It was written through the culmination of experiences, voices, requests and so much more. There are so many things we have planned to do our best to provide a safe, fun, and accepting environment for all of us to enjoy. You might never see them all, but I promise you - they're there.
QFX will support you no matter what your gender, religion, color, orientation, nationality or any other differences that make you unique. We won't support, nor tolerate, anyone who violates our guidelines. Hate will never be supported. We didn't need hindsight for that. It's just what family does. We protect each other.
Be proud of you. Be proud of your uniqueness. Be PROUD to be different.
** Until Next time, this is Kimberly 'Cute & Fluffy' Amato, signing off. **
226 Ansichten
2 Kommentare